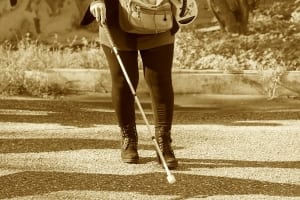 Only about one-third of Social Security disability claims are approved at the initial level. If you've been denied, be sure to read the denial notice closely, and contact a disability lawyer who can help you file an appeal, request a hearing or request a review.
The disability lawyers at Wilson, Reives & Silverman are highly experienced in denied Social Security Disability claims and are ready to help you gain the compensation you deserve.
Why was my claim denied?
Denied Social Security Disability Insurance (SSDI) and Supplemental Security Income (SSI) benefits can often be attributed to the following reasons:
One of the most common reasons for a denied SSDI application is that the applicant, when he or she applies, is working above the limit where it is considered "substantial gainful activity" (SGA). This means you earn too much money to be considered disabled. The SGA limit is adjusted annually—currently, it's $1090 per month in 2015 for non-blind people. Only work income counts towards this figure—income from investments does not.
As for SSI, which is a disability benefit for low-income individuals, you cannot be making above the SGA level—and there is an additional limit on all earned and unearned income, around $1,500 per month. Any time your income is over a certain amount, your SSI payment may be reduced according to a formula. If you make $1,500 or more per month, your payment would be zero—and you would not qualify for SSI.
Your disability isn't severe enough or won't last long enough
To qualify for SSDI or SSI benefits, the SSA must believe your injury is severe enough to last 12 months or to result in your death. Only blind applicants are an exception to this rule.
Call (919) 775-5653 or contact us and set up a consultation to speak with one of our experienced attorneys about your case.
If you are suffering a bone fracture, for example, your application may be denied, as almost all bone fractures heal within a year. Know, however, that each case is evaluated on an individual basis.
The SSA needs to be able to communicate with you regarding your application, claim and benefits. If they can't reach you to schedule examinations or discuss critical matters, they cannot grant your claim. This is a common reason for denied claims—and absolutely fixable.
Make sure the SSA knows how to contact you. If you have named a disability lawyer as your representative, be sure that you stay in touch with him or her. If you relocate while your claim is under consideration, make sure the SSA knows your new address and phone number.
You won't cooperate with the SSA
The SSA needs access to your medical records before they can grant you disability. If you refuse to release your records to them, your claim will most likely be denied.
Additionally, if you refuse to be examined by an SSA doctor (in the instance that you have no regular doctor or your regular doctor's records are incomplete), your refusal may lead to a denial on the basis of inadequate medical information or failure to attend a consultative examination (CE).
If the reason you didn't attend your CE was because of time or location, let your claim examiner know so that the DDS can reschedule it at a time and place that will work for you. Know that if you repeatedly fail to attend your CE, your claim will be denied.
You haven't followed your prescribed therapy
If you're being treated by a doctor for your disability, but fail to follow his or her prescribed therapy (or medication or surgery), you can be denied benefits. However, there are certain legitimate reasons you may be able to prove:
            Legitimate medical excuses
Your medical illness is so severe that it prevents you from complying with therapy
You have an intense fear of surgery, and your treating physician can confirm this tangibly to the DDS consulting physician
You physically cannot follow your prescribed therapy without assistance (for example, because of paralysis or blindness)
            Legitimate nonmedical excuses
You cannot afford your treatment
Your religious beliefs prohibit you from receiving medical treatment
Your doctor has prescribed a treatment that another doctor has countered
For the SSA to deny your claim for failing to follow therapy, they need to prove that the therapy is one that's clearly expected to restore your ability to do substantial gainful activity. If your treating doctor can tells the SSA that the prescribed therapy is not likely to result in your ability to work, the SSA cannot fault you for not following it.
You've been convicted of a crime
There are certain conditions surrounding a criminal conviction or imprisonment that will prevent you from receiving SSDI benefits:
You're in prison after being convicted of a felony (unless you're in a court-approved rehabilitation program that will likely help you to find a job upon your release, and your release is expected within a reasonable amount of time
You were injured while committing a felony that you were then convicted for. Any injuries you suffered while committing a felony can't be used as the basis for a disability benefits claim
You were injured while in prison. Any injuries you suffered while imprisoned can't be used as the basis for a disability benefits claim. However, you can likely receive benefits upon your release
If any of these cases apply to you, it's still worthwhile for you to apply for SSDI benefits. Even if you can't get cash benefits, you may be granted a period of benefit-free disability that will "freeze" your earnings record, which prevents any eventual disability, retirement or dependents benefits from decreasing.
Your disability is aided by a drug or alcohol addiction
If your drug or alcohol addiction (DAA) is a contributing factor to your disability, the SSA can deny your benefits. The key factor is whether or not the SSA would still find you disabled if you stopped using drugs or alcohol. If a medical consultant can make a DAA determination that proves you would not qualify as disabled if you stopped using drugs and alcohol, your benefits will be denied.
If you obtained your benefits by less than honest means, or by fraud on the part of someone working for the SSA, the SSA can terminate your benefits, and even prosecute you.
Look at your claim denial letter for the reason(s) your claim was denied, and talk to an attorney if you are still uncertain why your claim was denied.
How do I challenge a denied workers' compensation claim?
If your claim is denied, you have a number of options to turn that denial around. Here they are, in order:
File an appeal right away!
You should appeal within 60 days of the date on your denial notice. By filing a Request for Reconsideration form, you put this appeal in motion.
Get help from an seasoned disability attorney
The sooner you have experience on your side, the better. A disability attorney knows the system, the rules and the regulations that you need to follow to make your appeal airtight.
Request a hearing before an Administrative Law Judge (AJL)
In the Reconsideration phase, your claim will be reviewed a second time. If you're denied at this level, your disability attorney will file a request for an ALJ hearing.
Request review by the Appeals Council
If your claim is denied at the ALJ hearing stage, your disability attorney can appeal to the Social Security Appeals Council. The Council reviews hearing decisions and has the power to send cases back to judges and reverse decisions. It can take about a year to get a decision from the Appeals Council.
File an appeal in Federal Court
If your claim is still denied at the Appeals Council level, your disability attorney can file an appeal in Federal Court on your behalf.
The social security disability lawyers at Wilson, Reives & Silverman are here to provide you with trusted, effective legal counsel. We'll help you navigate the SSA rulings and ensure that your claims have the best chance of being granted.