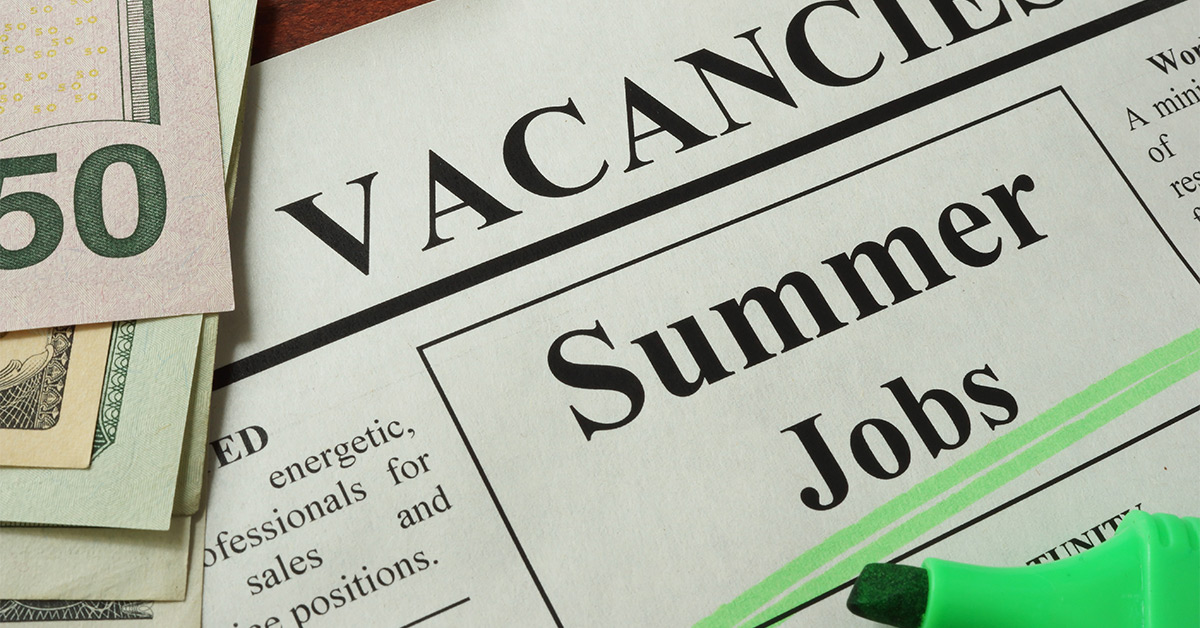 Summer Jobs and Workers' Compensation: What Every Parent Should Know
What if your teen or college student gets hurt while doing their job? Does workers' compensation benefits cover summer jobs? The good news is that it does. Believe it or not, summer employment can be very dangerous and you need to make sure your child is protected.
Opportunities and Risks of Summer Teen/College Student Employment 
Summer is around the corner bringing to mind barbecues, fireflies, and wearing shorts again! This is also the time of year when most teenagers and college students start seeking summer job opportunities. Many parents encourage their teen to get a summer job to teach responsibility, discipline, and the value of earning money through hard work. Teenagers and young adults/college students also get excited about earning spending money, saving money for future use (Hello 1997 Buick), acquiring new skills, and meeting new people. 
When considering summer jobs, parents and teens/young adults often weigh such variables as pay, experience gained, transportation availability, and whether there will be time off for a family vacation. Those are important considerations. However, teens and parents also need to be aware of the work risks that accompany certain summer jobs. Teenagers, like other permanent workers, are susceptible to work-related injuries that can occur during cooking, operating machinery, lifting heavy materials, and driving cars, just to name a few potential hazards. 
Different Industries Pose Different Risks for Teenage/College Workers
Jobs for teens and college students span a variety of industries. Many teenagers find summer jobs in the retail sector, stocking shelves or working as a cashier or assistant at clothing, sportinggoods, or grocery stores. Other teens and young adults find summer jobs in the food service industry at fast food restaurants, diners, and ice cream
 shops. For teens that prefer working outdoors,summer opportunities open up in landscaping, farming, construction, swimming pool maintenance, summer camps, and amusement parks. For those young adults and teens who prefer an office environment, many local businesses offer summer positions or internships. Finally, many teenagers enjoy starting their own summer businesses such as babysitting, lawn mowing, and dog walking.
Since summer jobs are typically short term, teens are often more prone to work-related injuries in certain jobs as a result of their lack of experience, limited training, or poor supervision. Younger workers are often less likely to identify workplace hazards, voice their safety concerns, or be aware of their legal safety protections. 
According to the National Institute for Occupational Safety and Health (NIOSH) which is part of the Centers for Disease Control, adolescent and young adult workers (aged 15-24) experience higher rates of job related injury than older workers. Therefore, parents are wise to talk with their young adults about the potential risks that might arise with their particular summer job, whether those jobs involve driving cars, lawn mowers or farm equipment; operating construction tools, or waiting on customers in the service and restaurant industries.  
Summer Jobs Have Protection from North Carolina Workers' Compensation Law 
A very important question for teens/college students to ask their potential employer is whether or not the employer carries workers compensation insurance. North Carolina law requires all businesses with three or more employees to carry such insurance or qualify as self-insured employers. Unfortunately, not all employers comply with this law. Furthermore, there are some exceptions to the law pertaining to federal work, radiation, and agricultural work. It is, therefore, important for families to know exactly what workers' compensation coverage is in place before accepting a summer position.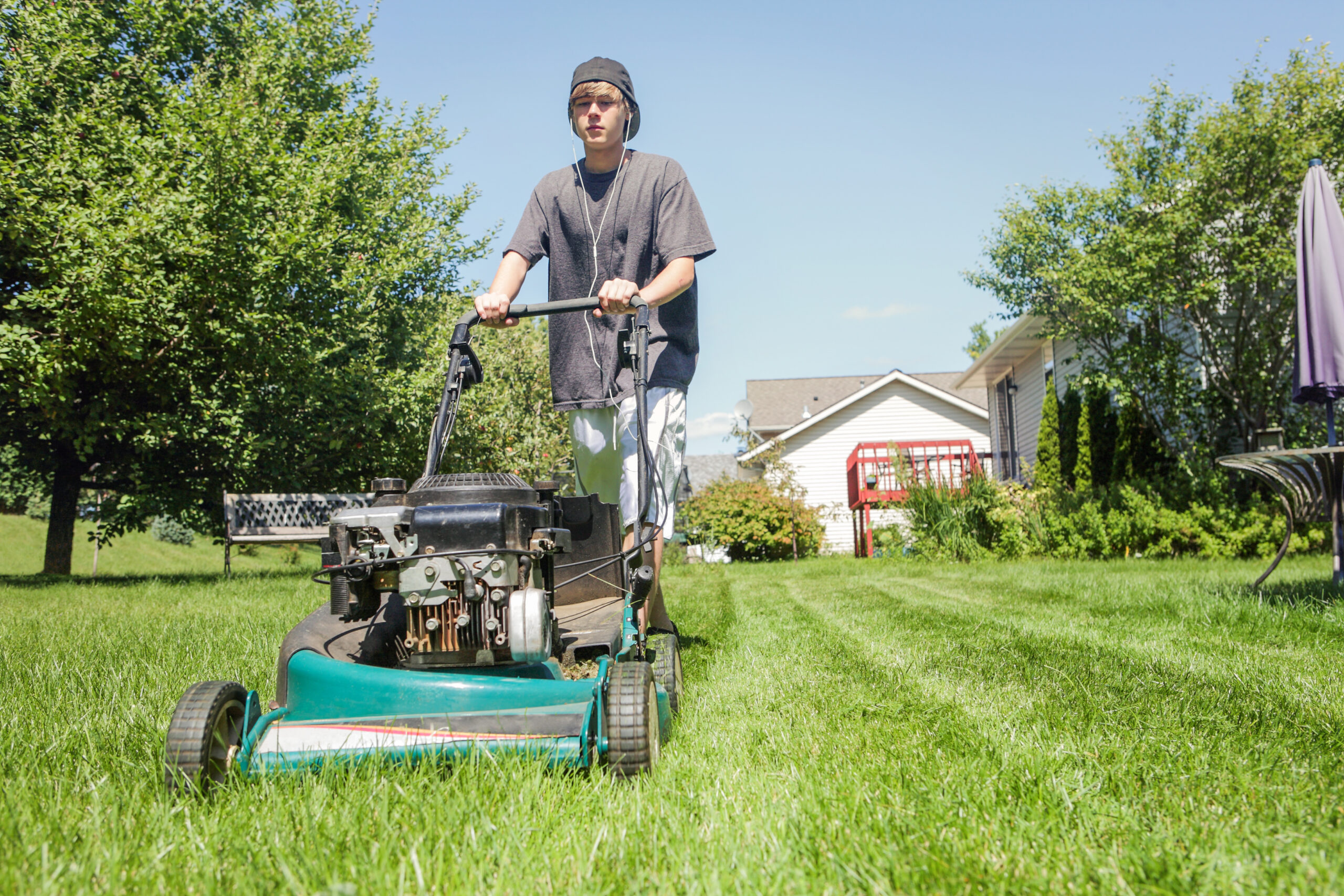 It is also important to be aware of the workers' compensation law should your teenager or young adult start their own business and hire other teenagers to say walk dogs, do lawn work, or babysit.  
Proper Insurance Coverage, Training, and Supervision are Critical Considerations Before Accepting a Summer Job
In addition to inquiring about an employer's insurance coverage, teens and their families should also learn about what specific training and supervision an employer has in place. While work in a fast food restaurant may not seem risky, thousands of teens experience fast food jobs injuries each year that result in emergency room visits. Summer employees need careful instruction on how to safely cook with hot oils and flames and how to safely operate cooking equipment to avoid burns, injuries, or cuts that can lead to infections. It's also critical that summer teen and college aged employees feel comfortable about speaking up if they need more training on specific equipment, feel unsafe working at night or with too few co-workers around, or if they feel pressured to work too quickly. 
Common injuries teens experience when working in the fast food industry can include:
Being burned on the job, especially when working with deep fryers on a regular basis, scalded by hot grease, or hurt by very hot grills (Severe burns can lead to permanent scarring)
Suffering from cuts, and later infections from the wounds, while preparing food 
Slipping or falling because of the fast pace in a restaurant or other service job
Becoming the victim of violent crimes, such as robberies, when they are on the job at a fast-food or convenience store job
Parents also need to consider if their young adult children have the appropriate physical and mental skills needed for particular jobs. This is particularly critical in work environments that might involve heavy machinery such as forestry, construction, and lawn work. According to the U.S. Board of Labor Statistics, the most dangerous industries for teens are farming, forestry, and fishing. However, not only is strength needed in these fields, but also mature judgment. Teenagers must have the self-confidence to speak up if they are not feeling strong enough, well enough, or knowledgeable enough to handle heavy equipment or loads that could result in injury.
Get Legal Expertise on Workers' Compensation and Summer Employment
Despite even the best training and precautions, injuries can, and do, occur. This is why making sure your child's employer is covered with workers' compensation insurance is so critical. North Carolina workers' compensation law protects all employees who are injured on the job,  including benefits to summer workers. 
If your teenager/student is injured at their summer job, medical attention should be sought immediately and their employer notified right away. Your teenager's medical treatments should be well documented and medical and therapy bills saved for review. Even the effects of traumatic events such as PTSD and Acute Stress Reactions may be covered under the North Carolina Workers' Compensation Act. Families may need to seek out the representation of a qualified North Carolina workers' compensation attorney if any questions or complications arise with receiving proper workers' compensation. Here at Wilson, Reives, Silverman & Doran in Sanford, North Carolina, we have board certified experts in workers' compensation law. We can answer any questions you have, provide legal advice, guidance, and representation if needed. 
If you are or your loved one is a teen worker injured on the job, call Jesse Shapiro, a Board Certified Workers' Compensation Specialist at (919) 303-1116 for a free consultation today or fill out our contact form to get in touch.